White Paper:
Nine Metrics to Ensure
Schedule Quality
>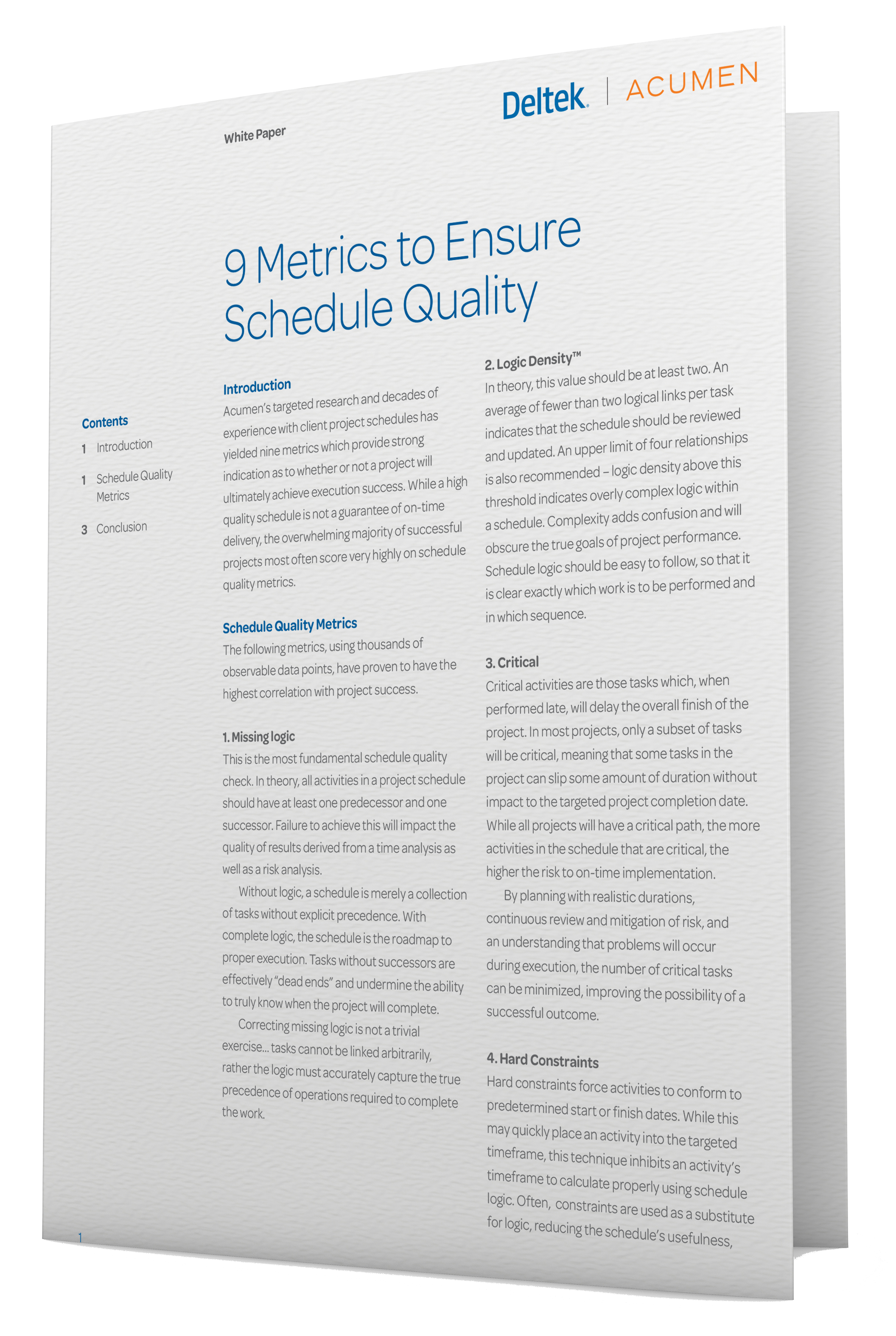 There's a way to predict project success — improve your schedule with just nine metrics.
The key to a successful project will always be a sound schedule. Deltek Acumen's targeted research and decades of experience with client project schedules has yielded nine metrics which provide a strong indication as to whether or not a project will ultimately achieve execution success.
These metrics make up the proven Fuse Schedule Index™. The Index evaluates use of logic, constraints, float and more to provide a clear and concise picture of how well you have worked the plan.
While a high quality schedule is not a guarantee of on-time delivery, the overwhelming majority of successful projects most often score highly on schedule quality metrics. So, does your schedule past the test?