Free Cheat Sheet:
10 Thoughts About Project Maturity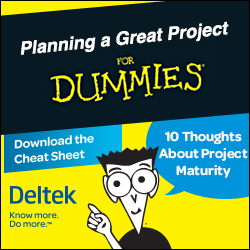 Successful project management ultimately boils down to harmonious planning.
You know that critical path methodology (CPM) scheduling tools are quite effective for building schedule forecasts. However, where they fall short is helping planners generate forecasts that truly are realistic.
Download the 10 Thoughts About Project Maturity cheat sheet before starting your next schedule. Keeping these concepts top of mind will help you avoid costly mistakes and deliver more successful projects.
Highlights include:
Creating a project schedule that's realistic and achievable
Proactively reducing project risk
Ensuring the team buy-in you need for your project to succeed